"ESOP Direct has successfully managed the entire lifecycle of our ESOP workflows, from grant issuance and vesting to settlement, with accuracy and time boundedness. Their commitment to delivering exceptional customer service is evident in every interaction and task they undertake."
Keshav Thakur
Performance & Rewards Partner,
Udaan


"We recently began leveraging ESOPDirect's MyESOPs platform and it has been a tremendous success. The team at ESOP Direct is incredibly knowledgeable, responsive and always willing to lend a helping hand. They have consistently provided invaluable advice and support to ensure a seamless transition into their platform. I would highly recommend MyESOPs to any organization."
Manan Vaidya
Compensation and Benefits,
Poonawalla Fincorp


"We are more than glad to onboard ESOP Direct to manage our company's Equity. The team has put in hours of hard work and shown complete dedication and perfection in managing the ESOP Trust standalone and providing end-to-end ESOP management to us. They managed everything from employee initiation to RBI approvals for us. They made ESOP execution incredibly hassle free. I will highly recommend ESOP Direct as one of the best ESOP management service providers out there."
Rajesh Kumar Singh
Senior Vice President, Global HR,
KPIT


"ESOP Direct's services proved to be invaluable in managing Persistent's ESOP framework. Their expertise, dedication, and attention to detail helped ensure that the entire process was seamless and efficient. I highly recommend ESOP Direct to any organization looking to set up or manage their ESOP framework."
Amit Atre
Company Secretary,
Persistent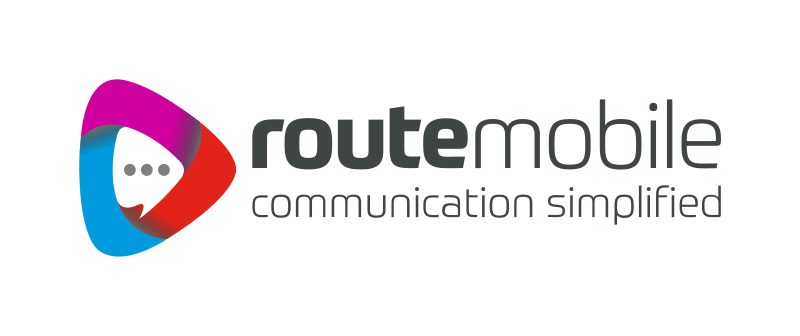 "ESOP Direct has been our go-to service provider for advisory around our ESOP requirements. They assisted us in Structuring and rolling out a suitable ESOP Scheme. Their Category I Merchant Banking subsidiary has been assisting us on the financial compliances around the ESOP Scheme such as Option Fair Valuation, quarterly cost amortization and periodic disclosures around the scheme we have implemented."
Rathindra Das
Head Legal, Company Secretary and Compliance Officer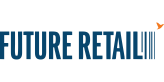 "As a company going through the sensitive process of merger and demerger, we needed a strong guiding hand. ESOP Direct has the reputation of being thought leaders in the domain of ESOP and that was what we were looking for. They advised us on accounting, corporate adjustment of options and even communication to employees regarding their options."
Sanjay Rathi
Head – Legal and Corporate Governance, Future Retail


"ESOP Direct, was tasked with administering our recently finished liquidity event for employee stock option holders. Because this was the first liquidity event, it was critical that employees had the best possible experience and the least amount of paperwork. Using their integrated solution, ESOP Leap, over 700 option holders were able to complete the exercise in a simple and easy manner."
Sivaram Narayanan
Group Finance Controller, Cultfit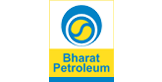 "In 'ESOP Direct' we got the right partner to implement our ESPS Scheme, the first of its kind in India, where a PSU issued shares to over eight thousand employees across multiple locations. The project ran for over nine months and they stood with us at every moment – from plan design, approvals and implementation. The plan got more than 90% employee participation and ESOP Direct's efficient service delivery and value addition had a big role in this success."
Rajendra P. Natekar
Executive Director (Planning and Corporate Affairs), BPCL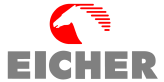 "ESOP Direct has been a very competent consultant to us and we are happy to rely on them. We needed someone to analyze our existing stock option instrument. They conducted a feasibility study, correlated their findings with company objectives and came up with their recommendations. A dependable ally to have, is what I'd say."
Manhar Kapoor
General Counsel and Company Secretary, Eicher Motors


"ESOP Direct's team's support throughout the entire ESOP setup process was nothing short of remarkable. They promptly resolved any issues employees faced, offering 1-1 calls for personalized support. Their attention to detail and willingness to help at every step of the way made the entire experience seamless. ESOP Direct's team was not just helpful and cooperative, but they also demonstrated a deep understanding of the complexities involved in ESOP management."
Rupam Singh
VP & Group Head, Performance and Rewards,
JSW Group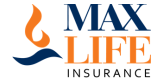 "We needed an objective comparison and evaluation of alternate instruments, as we then had a phantom Plan. ESOP Direct team had several rounds of discussions with us and they made presentations and analyses of industry best practices. Their in depth study and report gave us enough data to take an informed decision. It was a totally worthwhile exercise and we are glad we sought their expert help."
Shailesh Singh
Head HR, Max Life Insurance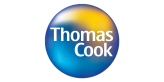 "We entrusted ESOP Direct with our complete Plan administration. We are glad our scheme is being handled by highly experienced people, especially as our employees are spread far and wide across India and it is a complex process to manage a Plan and issue grant letters to multiple locations. I wish ESOP Direct every success."
Mona Cherian
President and Group Head Human Resources, Thomas Cook

"The ESOP Direct team worked closely with us to understand our organization's unique requirements and designed a plan suitable to our specific situation. Their deep knowledge and experience with ESOPs helped us navigate complex legal and regulatory requirements and ensure compliance with all relevant laws and regulations. The ESOP Direct team's commitment to our project was exceptional. They were always available to answer our questions and provide guidance and support at every stage of the process. We would highly recommend the ESOP Direct team to any organization looking to set up an ESOP scheme or seeking expert guidance on ESOP plan design and documentation."
Karan Mehta
HOD – Finance & Commercial,
Kansai Nerolac Paints Ltd.


"As a member of the Pidilite team, I would like to take a moment to express my appreciation for the ESOP Direct team's exceptional services. The ESOP Direct team has been instrumental in helping us design new plans and modify our existing plans. They have provided us with expert advice on the latest industry trends and best practices and have helped us create plans that are tailored to our specific needs and goals. Their insights on plan design and grant practices have helped us attract and retain top talent in our organization.
They have helped us navigate complex accounting issues and provided us with solutions that have helped us better manage our equity compensation plans. Overall, the ESOP Direct team has been a trusted advisor to our company. We would highly recommend the ESOP Direct team to any organization looking for expert advice and guidance on their equity compensation plans."
Rahul Sinha
Chief Human Resource Officer,
Pidilite Industries Limited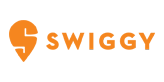 "ESOP Direct's software platform My ESOPs has been a wonderful tool for Plan administration. I specially appreciate that they customized the platform by adding a functionality to account for buyback/ surrender of options, as that was our specific need at that point. That kind of flexibility and customer centricity makes all the difference!"
Girish Menon
Head – Human Resources, Swiggy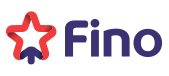 "Fino Paytech Ltd. recently concluded a liquidity event for option holders. We mandated ESOP Direct to assist us in creating the said event and its administration. Through their specialized offering, ESOP leap, they helped us conceptualize the entire event, and once the structure was frozen, they also administrated the event through their platform. Their service included helpdesk support to the option holders and real-time reporting to the process owners. We are happy to have partnered with them."
Basavraj Loni
Company Secretary and Head Legal,
Fino Paytech Ltd.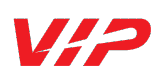 "Our requirements were threefold. We needed a stock option Plan in the light of next level growth. ESOP Direct team helped us assess alternative instruments and design a Plan for a better fit with the new parameters in accordance with industry practices. They also guided us on legal compliance, documentation, employee communication and roll-out. So I'd say they pretty much helped us on all fronts and am happy to have worked with them."
Jogendra Sethi
Chief Financial Officer, VIP Industries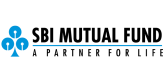 "I'm perfectly satisfied with their services. We hired ESOP Direct to take care of our ongoing ESOP administration. With our kind of employee numbers we expect highest efficiency and transparency in administration. My ESOPs platform renders it to the T."
Amit Singh
Head – Human Resources, SBI Mutual Fund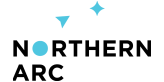 "ESOP Direct acted in the role of Trustees for our employee stock option program. Needless to say it entails a high degree of responsibility, integrity and competency. I am fully convinced we have met the right people."
Umasree Parvathy
Chief Peoples Officer, Northern Arc